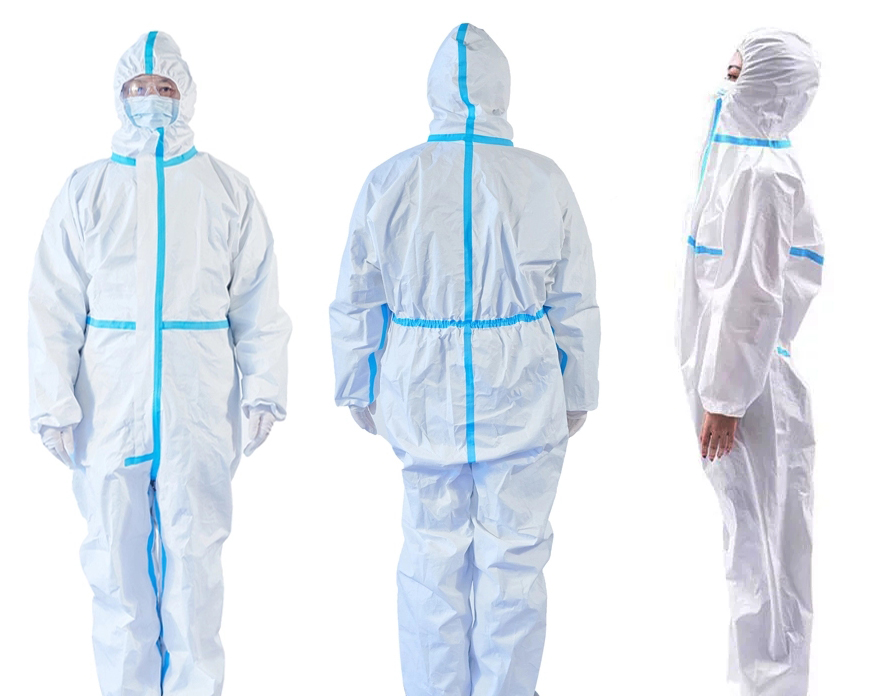 Disposable medical protection isolation with rubber strip(non-sterile)
Model: RJY-20005

Size:160cm, 165cm, 170cm, 175cm, 180cm, 185cm or customized
Material/Fabric: Composite nonwoven (has good permeability and barrier)
Structure: Jumpsuit structure, consists of a hooded top and trousers.
Scope of application:
Suitable for clinical staff to provide barrier & protection in the work
environment with the patient's blood, body fluids, secretions.
Characteristics:
This product is non-sterile;
It can be used in hospital, just hospital staff need to do sterilization before using;
It can effectively resist the penetration of bacteria, viruses, alcohol, blood, body fluids,
air dust particles, can effectively protect wearer from the theat of infection.

It's made by designated factory of govermment procurement with reliable quality with
competitive Price.
Daily production of 60000 pcs, according to your requirements can be customized export.

Packing:
Carton 56*38*53cm, 40pcs/carton